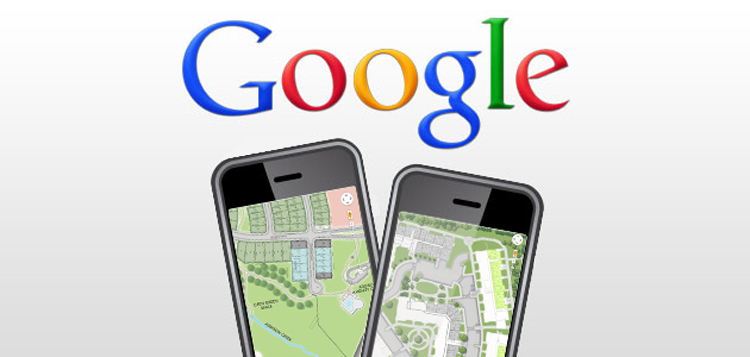 Google's Mobile search changes; Prepare your website & Interactive maps
It's coming again; a change in a Google algorithm, affecting all websites that are not Mobile-friendly. Google recently announced, "Starting April 21, we will be expanding our use of mobile-friendliness as a ranking signal. This change will affect mobile searches in all languages worldwide and will have a significant impact in our search results".
Google recognizing the growing number of mobile searches, will be using a new algorithm to determine websites which are mobile friendly, and those sites that are, will receive a higher ranking in mobile search results.
How do you know if you will fit Google's standard of Mobile-Friendliness?
Use Google's Mobile Friendly webmaster tool; simply input your websites URL and click "Analyze". The ranking is determined per page, not site wide, so make sure all the pages on your site are mobile-friendly.
Google recommends Responsive web design as best practice for creating mobile friendly websites. A responsive website adapts to the device it is being viewed on. With that being said, you not only need a responsive website, but responsive elements within your site.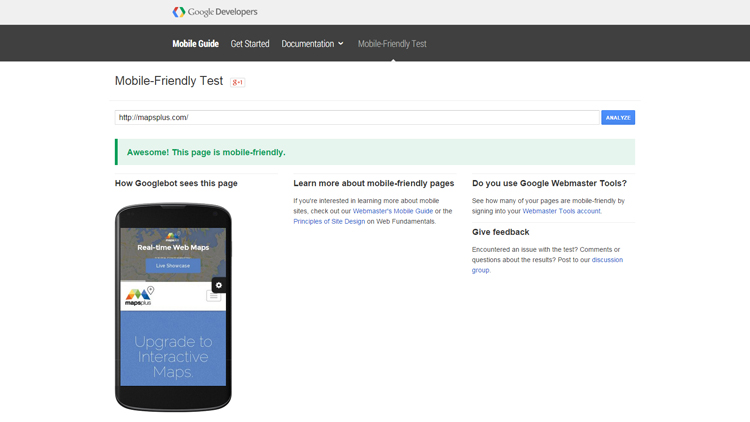 MapsPLUS is a fully-responsive Mapping Solution
Using MapsPLUS as your interactive mapping tool ensures that you comply with Google's new algorithm, improves your mobile search results, and also allows you to create a mobile experience for your customers to drive engagement and sales.
Therefore, Why not take this opportunity to tick off that item that's been on your to-do list, Develop a Mobile-Friendly Web Page.
Want more information about Mobile-Friendly websites and how to make your website comply with Google's standards, check out Google's Mobile-Friendly Get Started Guide for Developers.
Want more information on what MapsPLUS can do for you? Contact Us
Other Suggested Articles: